0,5" To the point.
Leica Nova TS60 is the world's most accurate total station, enabling you to work with the best angular (sub-second) and distance accuracy (sub-millimeter). It is designed and manufactured to the highest levels of quality and best fit for the most demanding projects due to its reliability even in the harshest conditions. Be it rain, fog, dust, sun, heat shimmer, or reflections: with the TS60 you will always stay on top of your game.
When working on demanding surveying projects your main priority is to avoid mistakes and have an instrument that always works with the expected highest accuracy – an instrument you can rely on. This way you reduce the risk of cost and delays due to inaccurate or unreliable measurements, even under challenging environmental conditions. The Leica Nova TS60 leaves no room for compromises: it delivers the world's best angular accuracy of 0.5" and distance accuracy of 0.6mm + 1ppm. The instrument remains extremely accurate even under the harshest conditions like rain, fog, dust, sun, heat shimmer, or reflections with the sole intention of giving you the ultimate peace of mind.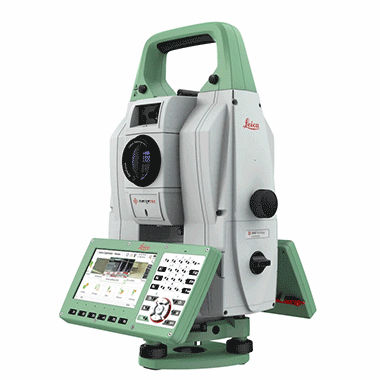 ACCURACY AT ITS BEST
Highest accuracy for stakeout tasks in construction projects:

 

stakeout design data, guiding pre-fabricated elements to the right location.
Reference network measurements for construction and infrastructure projects:

 

define the reference network frame with precise angle and distance measurements.
Measuring buildings and structures:

 

bridge condition/clearance analysis, BIM, and as-built.
Monitoring measurements:

 

permanent or campaign monitoring of bridges, buildings, and steel structures.
Railways: control of slab track installation and clearance surveys.